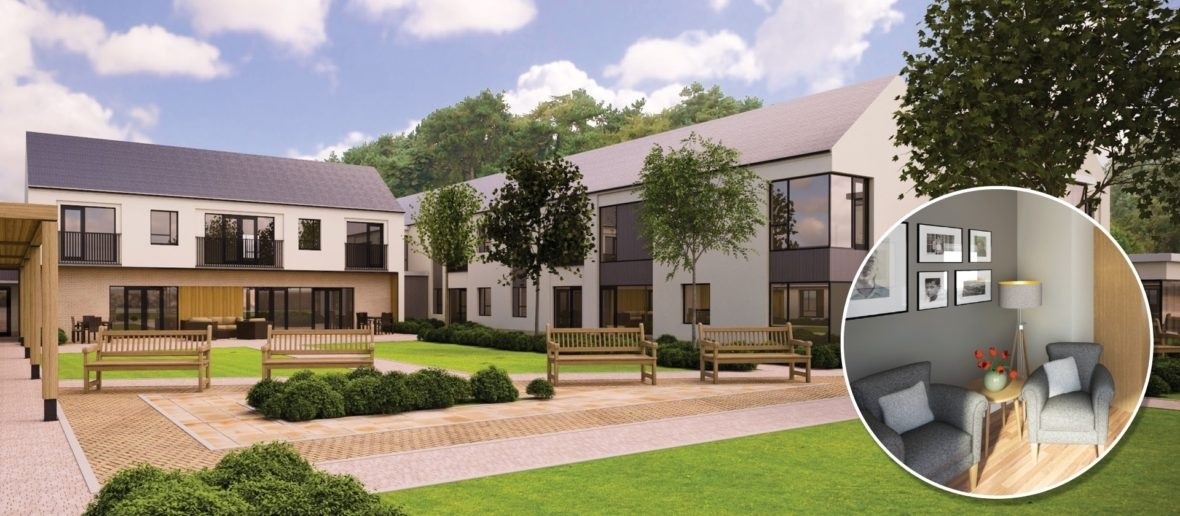 GreenIsland House
Project Start date: 2018
Project Completion date: 2018
Atlas World provides INTEGRATED AND BESPOKE SYSTEMS to the Newly Built Sheltered Housing Development by Choice Housing
RESIDENTS AT A SUPPORTED LIVING ACCOMMODATION ON SHORE ROAD ARE IN COMPLETE CONTROL THANKS TO A FIRE AND SECURITY SOLUTION THAT UTILISES THE LATEST SMART TECHNOLOGY… Atlas World has helped residents at a supported living complex enjoy more independence thanks to the inclusion of smart assistive living technology. The newly built scheme, on the picturesque site of GreenIsland House Residential Home, offers residents their own self-contained accommodation. The complex provides accommodation for older people with support needs comprising of 32 properties designed for one or two occupants and some for wheel chair users. Atlas World demonstrated a wide range of innovative expertise when designing, installing and commissioning multi-disciplined offerings including 
Fire Alarms
, 
Disabled Refuge
, 
CCTV
, 
Video Door Entry
 and 
Assistive Living Technologies
. As part of the Assistive Living Technologies incorporated into this project, we wanted to provide a secure living solution and appropriate housing support to assist older people with different levels of care needs and so utilised the Intelligent Care Indication Security System. This Intelligent Care is a 'one system fits all' approach to monitor daily activities, supporting residents to live independently in their homes. The information gives real-time view of how the person is managing. Should the information being displayed fall outside of a defined tolerance band, the system alerts the user and provides them with an opportunity to intervene by providing the necessary assistance or support. The system works on a simple traffic light basis to alert the user to a set of parameters that may be outside of the service users normal routine. Illustration shown below.
A red spot  = NO ACTIVITY
A green spot  = ACTIVITY
Inactivity Status –
This shows the apartment where the resident are active each day.
Intercom Privacy Status –
This shows which apartments have privacy mode selected on the Intercom.
I'm OK Status-
Showing which apartments have responded 'I'm ok' each day.
Handset Privacy Status-
Showing which apartments have privacy mode selected on the door entry telephone handsets.
Warden Intercom
This intercom allows residents at GreenIsland House to speak to an on-site manager or call through to an off-site alarm receiving centre. Designed with its environment in mind, the intercom is modern in style with simple functional buttons. It offers exceptional speech quality so that the resident and manager can communicate clearly at all times. A manager's handset can be used to carry out the majority of the day-to-day functions. A digital communicator enables the system to operate on both analogue and digital IP communication infrastructures.
Features
High quality digital speech
Digitally enabled for IP communication
I'm OK function
Privacy mode with timed override on alarm
Message waiting facility
Inputs for pullcords, smoke alarms & PIR movement detectors
Fully monitored data with fault reporting
Standard, PA, Extracare & Slave intercom options available
Intelligent Care Monitors
Intelligent Care Monitors help to support and enhance the opportunity for people to continue to live in their own home and/or maintain an independent lifestyle with the appropriate level of carer support. The PIR monitoring devices have been fitted into each accommodation to check that each resident is going about their daily routine as expected. The ability to monitor the environment and a person's wellbeing by using devices such as fall detections, smoke detectors, bed sensors and epilepsy alarms.
Video Door Entry
A wall mounted monitor with handset was installed to the indoor entrance of every apartment. Enabling residents to avail of many features such as four soft touch buttons which control the door lock release with status LED, self-recognition, switchboard call, and a privacy button. It has everything needed for a door entry system.
Features
Brightness and colour control
Adjustable ringtone and volume
Four touch sensitive buttons
Robert Creagmile Atlas World Sales and Marketing Director, Explains that, "All of the systems that were installed are bespoke and the latest technological offering to give residence and their families peace of mind and reassurance as they enjoy what is a fantastic development in a stunning location. We at Atlas World are so proud to offer our services to this amazing development and this type of multi-integrated system can be employed in many types of sheltered housing accommodation and similar building projects.